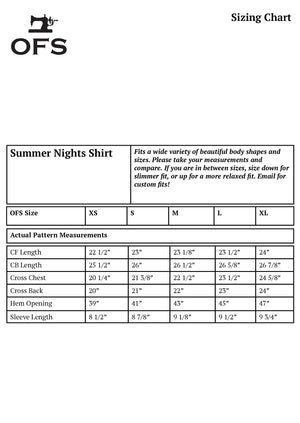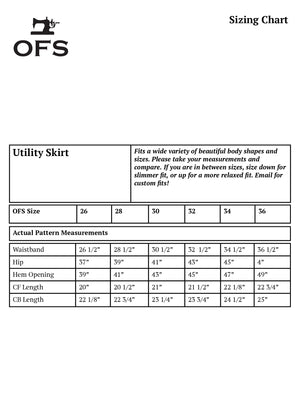 Look 8 VFW
A tall take on a classic bucket hat cut from 11oz Hickory striped denim. This day to night accessory is stitched with gold-yellow thread and matching sweatband. The perfectly round top has a slight taper down to the brim. The silhouette on this street savvy hat fits a variety of head sizes wearing it lower or higher. The slanted wide brim is double layer and fully topstitched for stability. 
The generous fit and slightly cropped collared shirt is cut from 6.5oz Cookies 'n' Cream Japanese heavy Nep shirting. This shirt is a one-of-a-kind hand-painted original with a 'rat king' design. The shirt features one left chest pocket, a crisp collar, lined zipper edges and a straight hem. Sewn using black thread and double topstitched seams throughout.
This Utility Skirt is designed with practicality and fashion in mind. This hand-painted skirt reveals playful images of cheese and apple on the front and detailed chain link fence on the back. Cut from 11 oz indigo formal ticking and Stitched using white thread featuring three sets of deep pockets, a button down front, a contour waistband with 5 belt loops it really gives hardworking a stylish look. Designed with a slightly tapered cut and a knee high, straight hem that provides a flattering shape.
These garments are entirely hand crafted. Each custom painted garment is one-of-one edition. Garments hand painted by emerging artist Nora Stakaya Pape. @nora_the_velociraptor
Details:
Hand painted set by Nora Stakaya Pape

Custom One of One shirt and skirt
Handmade to last a lifetime
11 oz hickory stripe denim
6.5 oz Japanese heavy nep shirting
11 oz usa formal ticking
For more info email oldfashionestandards@gmail.com