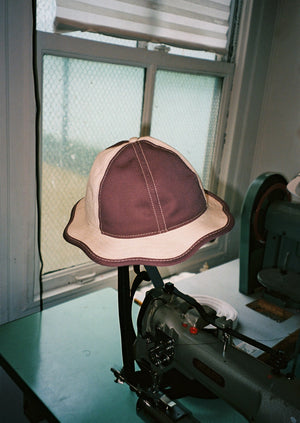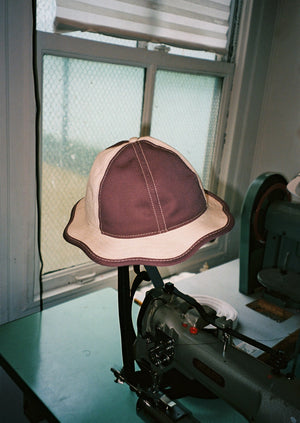 Dusty Grape/Oatmeal Wavy Daisy
The Wavy Daisy is about flowers and flow, playfulness and style. However, this design borrows from our relaxed 6-panel Ferrari Safari to provide a dish that fits snugly yet casually on your head. Try both wavy designs to see which suits your look better. 
Made in Dusty Grape and Oatmeal

 

10oz Bull Denim

Tailor made in 'Vancouver'

Hand wash cold, Hand to dry

Soft brim
Fully top stitched for stability and durability
Soft sweat band
Vegan
Size and Dimensions:

Brim waves from 1.5" to 2.125" the hat is 5 " deep. 
Small fits: 21.5" - 22"

Medium fits: 22.25" - 22.75"

Large fits: 23" - 23.5"